Anmeldelser og eksempler
Keep it simple - vores fremgangsmåde virker. Det ser vi tydeligt på vores kunders gode salgstal.
I modsætning til mange andre netbutikker synes vi ikke om overfyldte hjemmesider.
Vi begrænser os til det væsentlige, hvilket resulterer i overskuelige og superhurtige netbutikker.
Anmeldelser






4.8

/

5




112

stemmer,

31

anmeldelser


---
---
TCGVMfredag den 10. august 2018, 17:41
Very good webshop software. Definitely recommended. Everything is easy and fast.
So far I haven't found problems with EasyWebshop.
Gea Schuitema, OILTOOLStirsdag den 31. juli 2018, 17:26
support is very bad and slow. I have sent an email because I cannot move my domain following your description, according to your steps in the manual, and even mentioned my authorisation code on it, and I have had no response as yet. I'm now going to move my site to another provider, and I don't want to work with you like this.
Regards,
Gea Schuitema
EasyWebshop
Dear Gea Schuitema

Unfortunately, we have received no communication from you. The fastest way to get in touch with us is via a support ticket, by clicking on "Info & Support" and then on "Contact".

We do our very best to respond to all questions from our customers, quickly and appropriately. During office hours, we can answer most questions within 20 minutes. Questions that come in after 5 pm are answered the next business day, before 10 am in the morning. Support is also available on Saturday mornings.

How did you submit your question? Can you please send the question again via the official way? We are happy to assist you!
Yasin Hoke, AUTO HOME HOBYfredag den 8. juni 2018, 11:34
I am very satisfied. Thanks!
Gert Darcon, Vogelvreugd-Webshoptorsdag den 7. juni 2018, 14:32
I have now been using EasyWebshop for a year and I am very satisfied. I highly recommend this for anyone who wants to start their own web shop.
I also think that it would be hard to find such a system at a better price elsewhere.
Hayri Karakelle, Wow Effecttorsdag den 7. juni 2018, 12:44
bad service
EasyWebshop
Dear Hayri Karakelle

We are sorry to hear you had a bad experience with our service. We are committed to offer our customers the best possible service within the scope of our budget.

Can you please elaborate on what exactly has gone wrong? That way, we can make improvements in the future. Thank you!
Jan Borstlap, Kwekerij Vabofredag den 1. juni 2018, 18:03
EasyWebshop solves problems as and when they occur. Always quality service.
Erik Vrijelinck, de.rickonsdag den 30. maj 2018, 21:48
EasyWebshop is, in my opinion, a fantastic web shop system at affordable prices.
I registered at first with a free account as a test. It turned out to be extremely user-friendly.
But as I decided not to continue with the creation of the shop, I closed the account. It was however, a good experience.
EasyWebshop
Dear Erik Vrijelinck

Thank you for your feedback. You are welcome to come back at any time!
Véronique Coens, MADE BY VEROsøndag den 27. maj 2018, 18:21
Easy to use and affordable. Downside... too bad you can't be contacted by phone. Or email ... no idea how to contact you. I am still a new user and still have much to find out, but I will manage. Upside... good clear description available on how it works. I am a satisfied customer.
EasyWebshop
Dear Véronique

The fastest way you can reach us is by clicking on "Info & Support" at the top, and then click on "Contact". You can then submit a support ticket. If necessary, we will call you, but usually it goes much faster using a support ticket.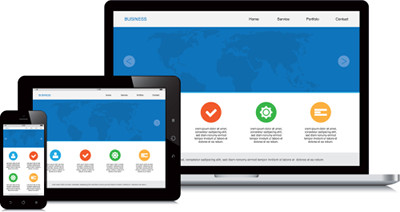 Den ideelle løsning for din butik
Med vores brugervenlige netbutiksoftware laver du din egen netbutik på ingen tid.
Upload billeder af produkter i høj kvalitet.
100 % optimeret, så du får de bedste resultater i Google.
Der er superhurtig adgang til din netbutik 24/7 takket være webhosting af høj kvalitet.
Bestillinger kommer ind på din konto og videresendes til dig via e-mail.